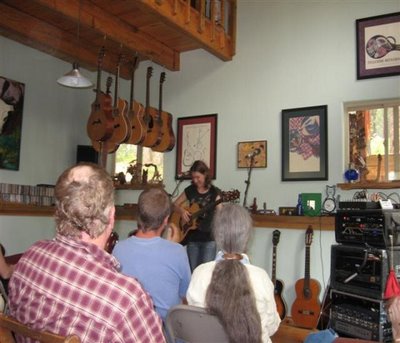 Justin Roth and Annabelle Chvostek braved the nearby forest fires and heavy smoke and ambled up our little dirt road in the forest about 4:30. After brief introductions, a look at the room and a sound check, they had dinner and mingled with people who came to see the show.
With people still arriving at 7:30 and running a half hour late we finally started the show. Annabelle opened and I was instantly reminded of why I produce house concerts out here in the middle of nowhere and cover the minor details like a good sound system, no distractions, and a full house sitting on the edge of their seats in anticipation.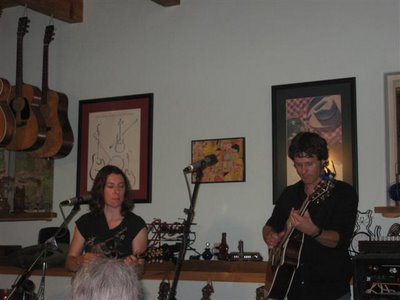 When live music rises above the level of energy required to play it, you just have to be there. But rather than wrack my brain for nice things to say about these two gifted artists, how about you listen and see for yourself. Then please visit their sites and let them know you love their music too.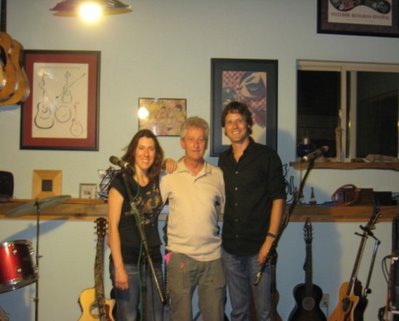 Nice music indeed. Thanks Justin and Annabelle!

(Large file stream not suitable for impatient dialup users.)